When the global pandemic hit businesses at the beginning of last year, Sony, the Japanese tech giant, predicted its operating profit may be hit by more than 30 per cent. "Based on its best assumptions now, operating income for the fiscal year ending March 31st, 2021 is currently estimated to be at least 30 per cent lower than the level achieved in the previous fiscal year." At that moment, it would have been hard to imagine that music and indoor entertainment will cover all their losses and some more. A lot more.
By August, the wider corporation had seen an increase of 53 per cent in net income, reaching the amount of $2.19 billion (233bn yen) within the first quarter. Two of their divisions did suffer losses: the imaging division, and the electronic products and solutions division. Motion Pictures saw an overall decrease which cut their revenues in half due to the closure of cinemas.
The final quarter of the year revealed that Sony music revenues increased by 19.5 per cent (+467m) in 2020 bringing it to a total $4.5bn. That same report, Quarterly Financial Statements for the Third Quarter Ended December 31, 2020, And Outlook for the Fiscal Year Ending March 31, 2021, disclosed that all of Sony's division's revenues are expected to see an increase from the October forecast. "Sales and operating revenue +3.5 per cent Operating income +34.3 per cent Income before income taxes +46.4 per cent Net income attributable to Sony Corporation's stockholders +35.6 per cent. For all segments excluding the Financial Services segment * Net cash provided by operating activities +34.9 per cent."
The video-gaming industry was expected to boom in the current scene, and it did. It exceeded all expectations. After Sony released their quarterly results on October 28th, figures showed an increase of 11.5 per cent year-on-year, and operating profits soared by 61 per cent. In comparison, its biggest competitor, Xbox One console revenues soared by 30 per cent. PlayStation sold 100m of their PS4s consoles in the first release, with an additional 14.8 million in the second year of the launch and more than 1bn games. "We would like to exceed that level of PS4 when it comes to PS5," a spokesperson said during a briefing following Sony's Q3 earnings call. Microsoft does not offer any official figures, but analysts estimate that sales of Xbox One were half as high. Other console providers have followed a similar rising path.
The scale of the surge has caught the industry by surprise. In a year marked by lockdowns and working from home, the demand for gaming consoles became so high that some consumers might have to go without. Or at least for now.
PlayStation 5 launched on November 12th and each release sold out the minute it reached the shelves, with each restock facing a similar outcome. Last Wednesday, Sony CFO Hiroki Totoki announced that they are unable to meet demand in the near future as the global shortage of semiconductors – used in AMD processing chips in the PS5 and Xbox X/S – will constitute their biggest impediment. "It is difficult for us to increase the production of the PS5 amid the shortage of semiconductors and other components. We have not been able to fully meet the high level of demand from customers [but] we continue to do everything in our power to ship as many units as possible to customers who are waiting for a PS5." There have been speculations that these delays should be met by summer.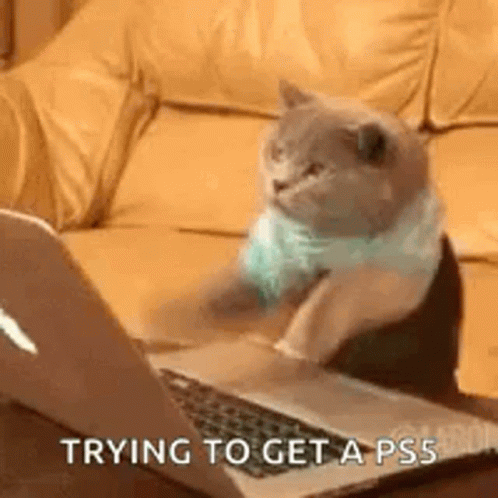 The new console's entire design was sketched out by hand and it promises a touch sensation never experienced before. But the competition is high and the industry's titans are trying to come with innovative ways to impress its customers. It appears that brand loyalty plays a decisive factor when choosing. Sony's strategy is focusing on committed customers and exclusive games. Recently, Microsoft decided to do the opposite – offer hire-purchase deals for its new Xbox for $15 month. The deal called "Game Pass" gives access to an online library of hundreds of games and there is no need for a console. This would be available through a service called xCloud and it could be streamed to any smart screen. Sony also has its version called PSNow, though it is more limited in terms of the games available.
Over the past decade, streaming has revolutionised music, television, and films. Names like Google, Facebook and Amazon are considering entering the gaming industry. Google launched "Stadia", Amazon "Luna", and Facebook "Facebook Gaming".
The shortage of PlayStation 5 consoles continues. According to a new update, in the UK, retailers (Game, Argos, Amazon, Smyths, Currys and Box) will be re-stocking in the coming days. Game announced on their website that money will start being taken starting with February 10th. PS5 Instant Twitter account suggests that pre-orders will be available between 9 am and 12 pm GMT. As usual, monitoring social media channels is a good way to get to the front of the queue.